Change – embrace it!  As an artist and yogini, I have had amazing opportunities for studio locations.  Here are a few.
I used to work BIG….The STEAM ENGINE BUILDING of RUST OP TWIST (rest after work) sugar factory in St. Croix, USVI
My small drawing/design table in front of the largest intact steam engine in the Caribbean.  My 20′ print/paint/screen table.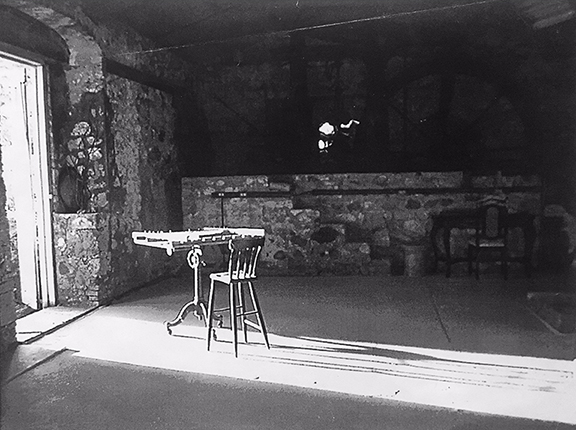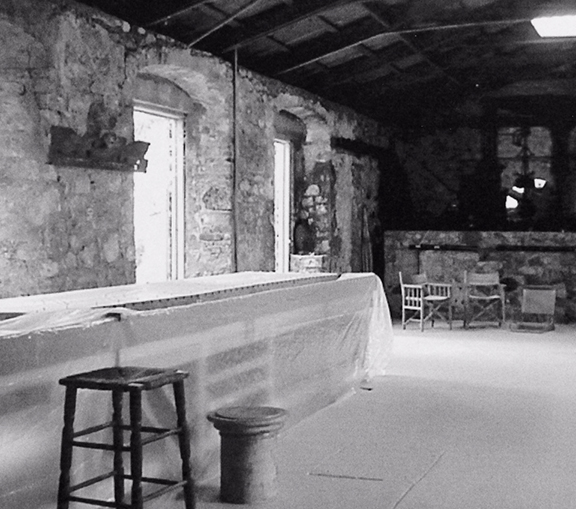 The stables of the Mt. Washington sugar factory, St. Croix, USVI.  These danish buildings had plenty of room for my 20′ print table AND to hold yoga classes!  Nancy Ayers created a Chartres Cathedral labyrinth on the flat below.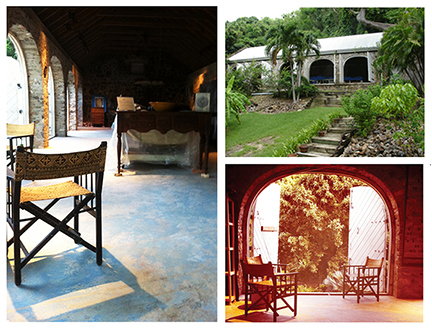 Art Works, Beaufort, SC – Down Sizing and becoming Citified. Studio share with artist and educator, Laurie Lovell.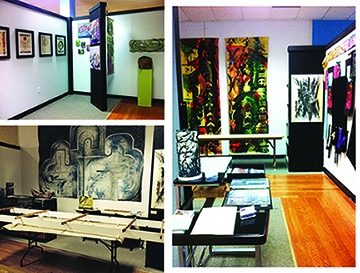 Quark Fusions ~  I just love the images on wine corks.  I had to find something to do with them!  A former studio in Okatie, SC.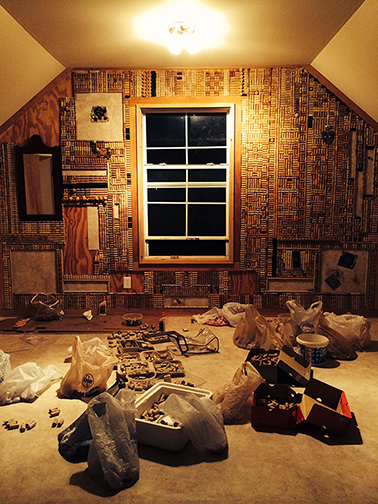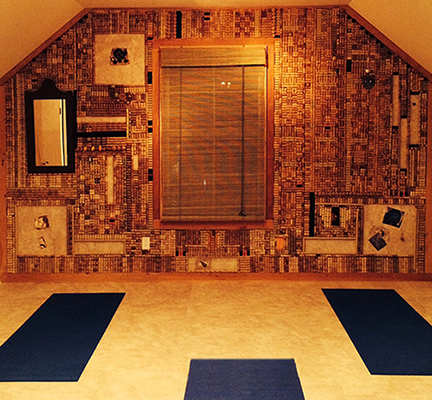 Current studio at 209 W 38th Street in Savannah, GA.  A yoga Air BnB.  Work your practice while you visit beautiful, historic, fun Savannah!  CLASS SCHEDULE