"Mystic", 3′ X 81/2′, above, was created by cut outs from community drawings, stamping, stenciling, and hand painted symbols. The background was contributed by James "Paint Saint" St. Clair.  Individual energy management involves identifying, developing, and synthesizing creative energy towards more effective, efficient lifestyle change. It is a conceptual shift that evolves through experience. "Happiness", 3′ X 7′, below, is one of seven panels created by over 30 individuals from Beaufort County, South Carolina. Over 80 people contributed in the total Beaufort County Project.  Over 100 contributed to the Savannah project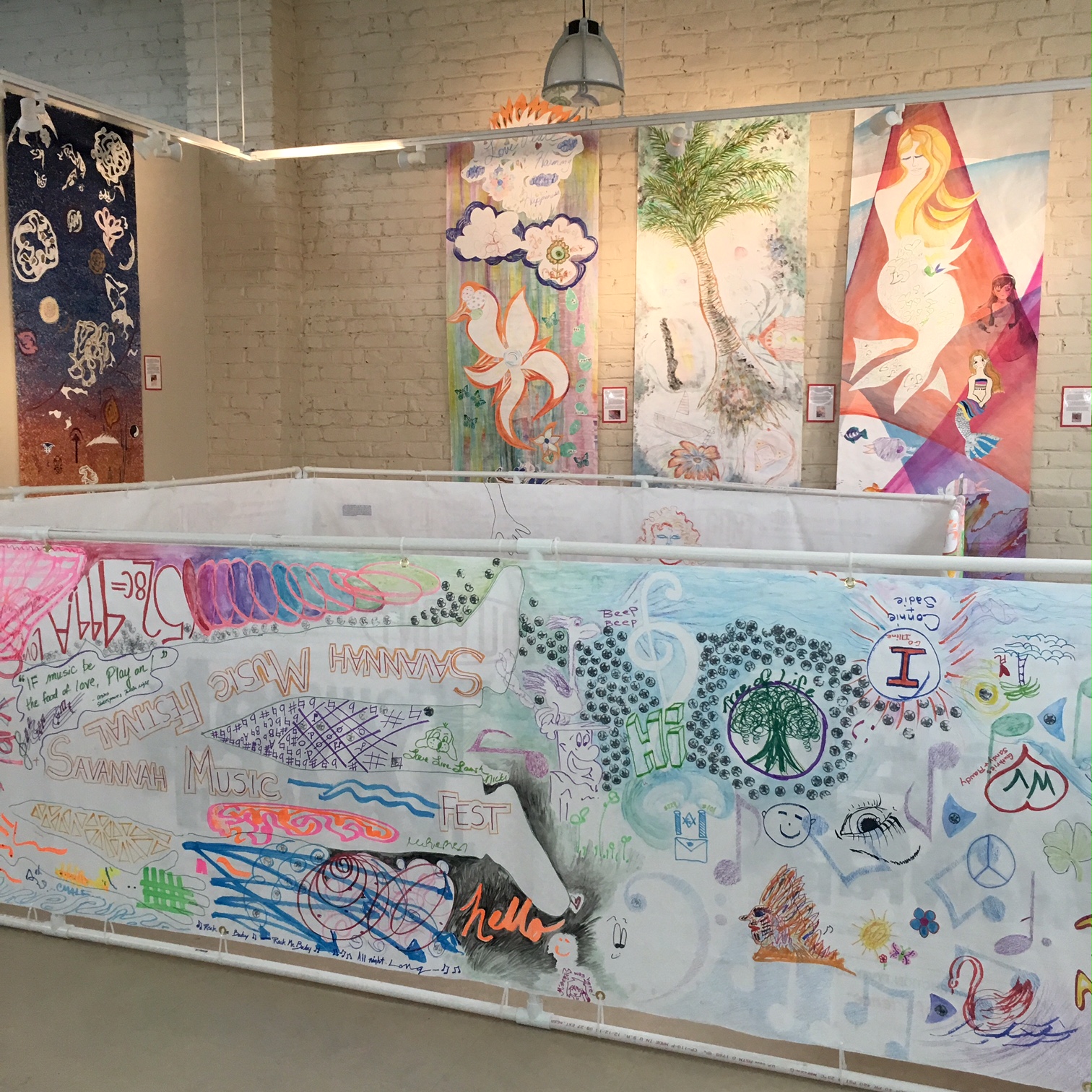 The relationship between human consciousness and the structure of matter, or how matter is influenced by human consciousness, has been investigated for centuries. Mindfulness is a state of active, open attention on the present. It involves moving beyond the subconscious and allowing the energy of the soul to enter into our conscious thought stream. Little by little, attending to thoughts and emotions, filtering their source and tone, allows an individual to open beyond the simplicity of local rote synapse connections, toward a global understanding of what expanded consciousness can really mean for everyday living.  The city of Savannah, GA  takes pride when 'speaking' of its very active music scene in this stand up PVC wrapped display.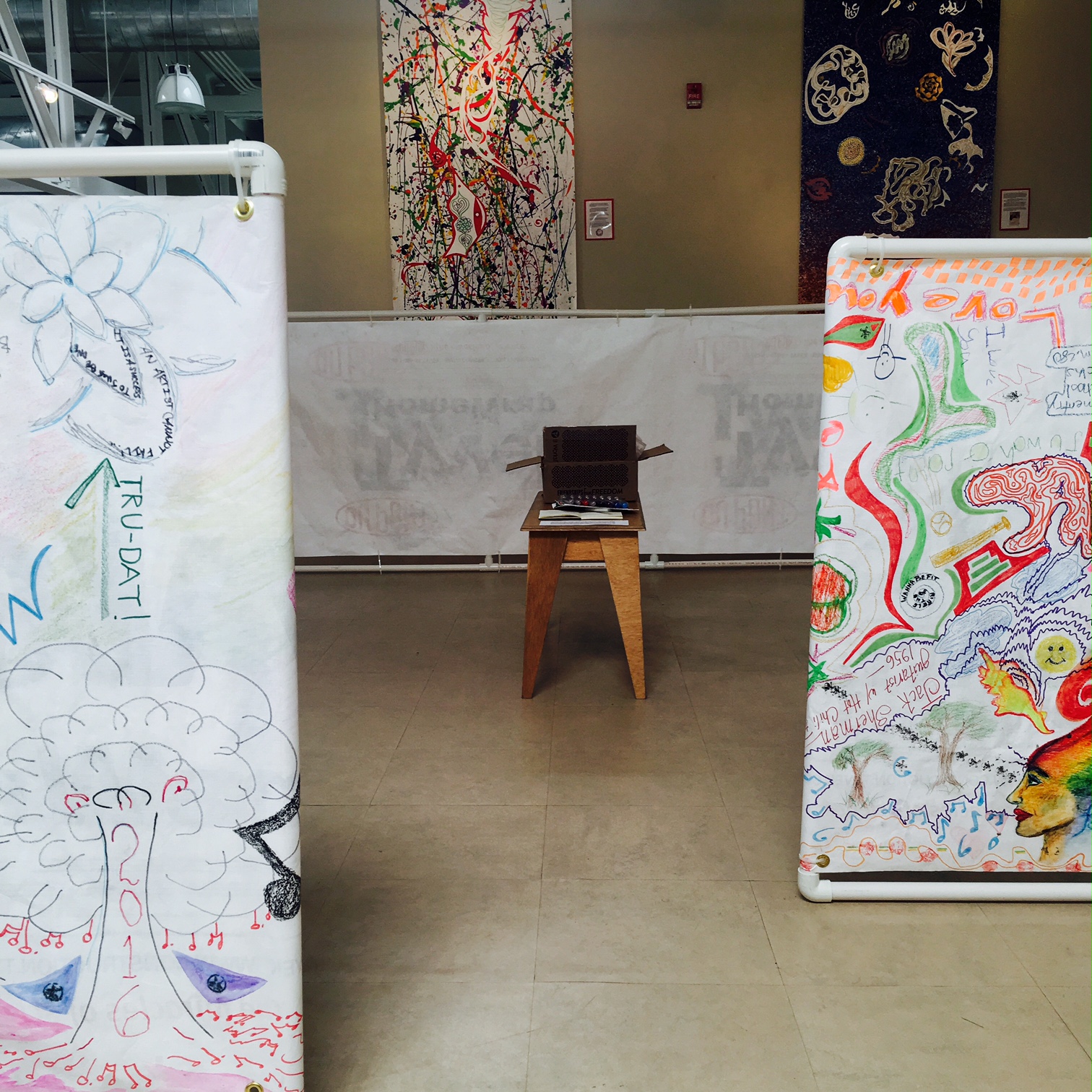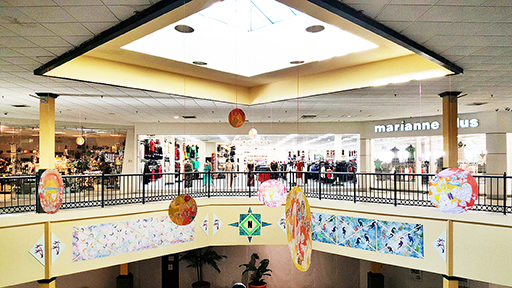 The St. Croix, USVI Community Project involved 150 peeps from all around the island. Shown here displayed at Sunshine Mall, the ten STX 'OneLove' sun balls clearly demonstrated a collective statement with love of PLACE. Islanders and visitors alike expressed passion for their Caribbean environment including everything from the 340 area code in a heart to local salutations.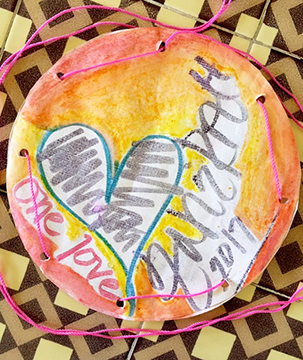 As individual consciousness expands, so, too, does collective consciousness, or world consciousness. In 1998, Princeton University, funded by the Institute of the Noetic Sciences, initiated a series of studies that collected data on incidents, including 9/11, to examine subtle correlations that may reflect the presence and activity of collective consciousness in the world. Collective consciousness is the focus of world prayer, intention collaborations, and other world consciousness initiatives of change.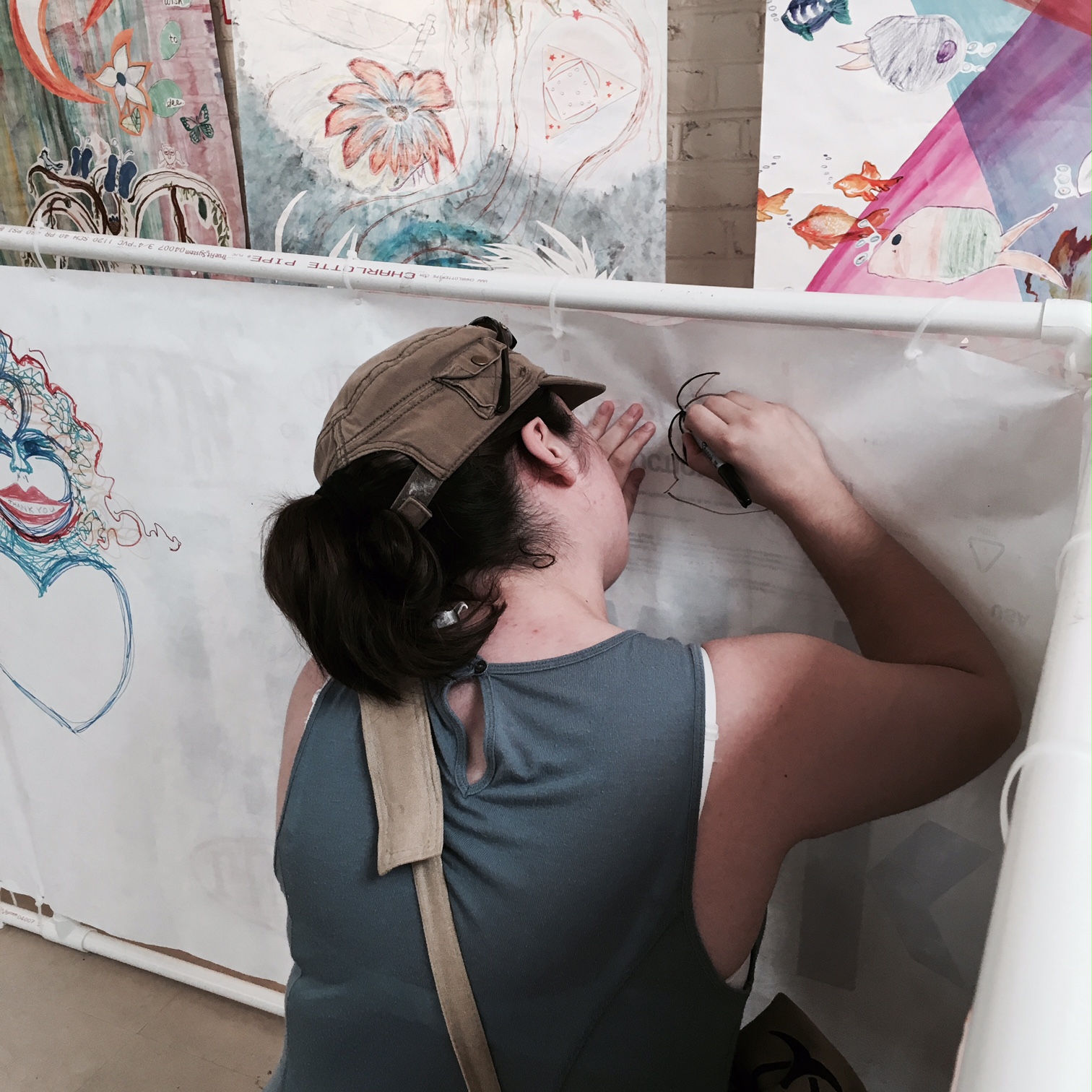 Your creativity is what increases your subtle sensitivity, or intuition. The ZemiZen 'Make YOUR Mark' collaborative drawings and final artwork are executed as an educational outreach to promote community collective consciousness.  One Love, One Place, One Sacred Space.

video: Interview –youtu.be/UNLJ9G63BjE
video: Fine Art – Wall Hangings & Fabric Installation
video: Applied Art – Murals & Fabric Installations