"I have always aspired to take yoga for its benefits of relaxation, control, and strength. Cindy Male's class embodies all these things and more. The class is challenging and extremely rewarding."
– Nicole Argento, Beaufort, SC
"I felt like my body was floating after our yoga session."
– Luke Hibner, Okatie, SC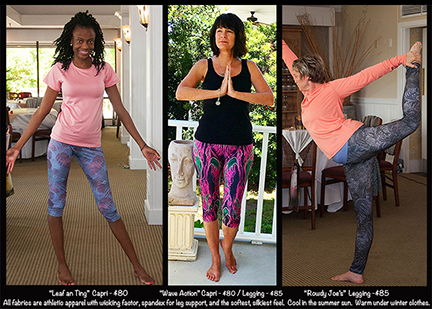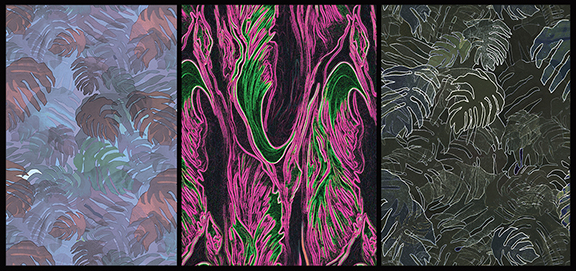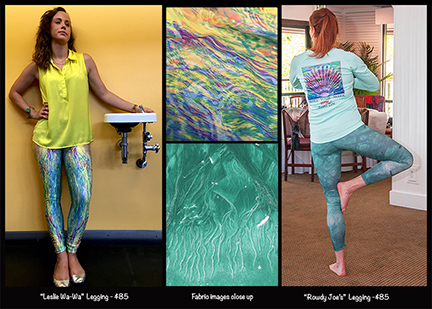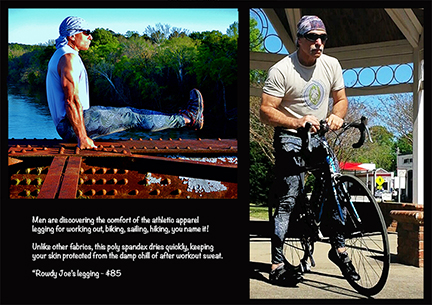 ZemiZen Yoga Body Warmers – Keep your body warm after your workout for meditation, wicking away moisture.
Two styles – longer Asian sleeve with flowing fabric in the back or bell sleeve with matching trim at the bottom.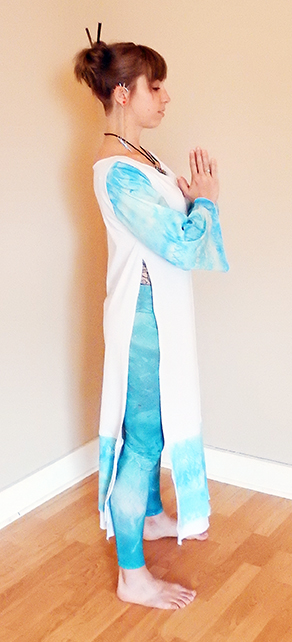 My work as artist and yoga practitioner is about accessing and using quantum level information that flows through all; energetically and seemingly magically altering the chaotic border basins of manifestation.
St.Croix This Week featured article: "De-stress, Make New, and Regenerate Through Yoga & Art with Cindy Male."
MAKE EVERY BREATH COUNT
Yoga breathing techniques offer numerous benefits in addition to de-stressing the body.  Here's just a few:
~ Release tension, either acute or chronic, that may have accumulated due to strenuous work or routine. This not only helps you to get rid of pain and aches in your body, but also gives a gentle internal massage to the internal organs like the heart and the lungs.
~ If you suffer from any illness of the respiratory system, yogic breathing techniques can help overcome shortness of breath and asthma.
~ Strengthen the cardio vascular system and stimulate the nervous system.
~ Reduce anxiety and mental stress, helping an individual achieve calm and inner peace.
~ Cause detoxification of the body, helping to expel toxins from the body, and increasing the quantity of red blood cells.
~ Improve stamina and vitality.