video: Fine Art –
Wall Hangings & Fabric Installations
video: Applied Art –
Murals & Fabric Installations

www.cindymale.com for more commissioned pieces.
My fine art drives the applied work. My love of buildings and inclination towards mathematics has given me a passion for installation art. My portfolio shows diverse "site specific" installations and mural work created to enhance design elements and architectural features without dividing, cluttering, or inhibiting the flow of energy within the space.I use custom fabric design to add emphasis and definition.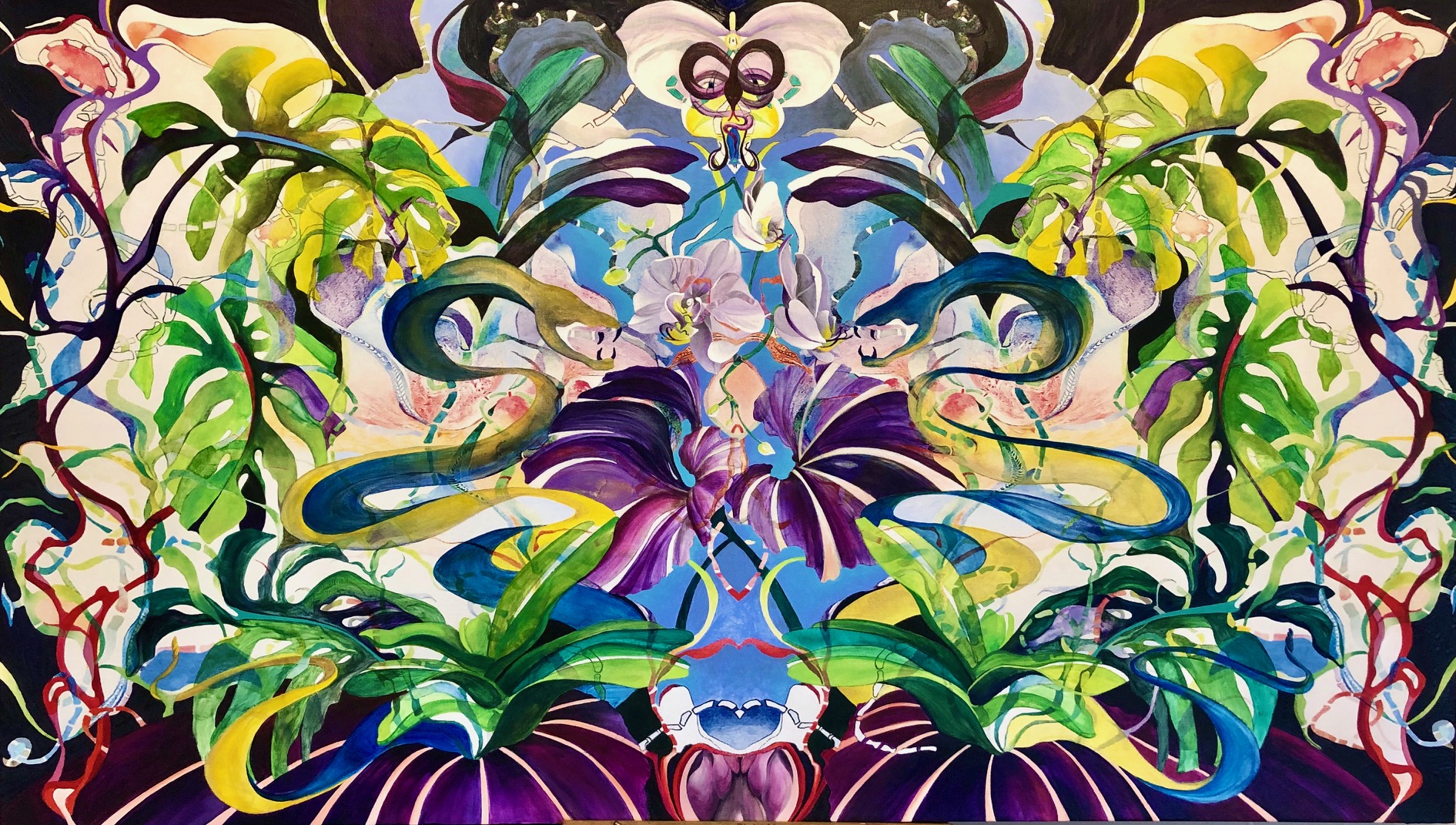 "Non Duality" commissioned by April Hayes / Details below