UP COMING EVENTS

Yoga for the Body Systems – Studio, 610 Howard Street, Savannah, GA
Every Monday and Wednesday beginning September 11th, 2017 from 11:00-12:30.  Call to reserve your space.  340-277-8651
Details

Art and Yoga Workshop -Barefoot Yoga, 1050 E. Montague Ave, North Charleston, SC 29405
Wed. Sept 13th, 2017 – 6:00-8:30 PM,  The Art and Yoga Workshops are geared to give individuals ways to gather and intuit information about the self to offer a revealing self-portrait of some type.  It could be abstract, symbolic, enhanced collage, emotionalism, totem, or realistic.  The individual will find his/her approach.  Using guided perception activities and associative processes, the image will come together. No previous Art of Yoga training necessary.  Please bring sketching and drawing paper, drawing pencils, color pencils, water color, eraser, pencil sharpener and any pictures you might want to use that you feel represent you.   Perhaps a lotus flower. Leave your serious self at home!  Travel light!
Collaborating Fashion and Yoga and Art and Sound  to create opportunities for guests to become more perceptive of personal energy, personal space, and personal projection of vital energy.
Artist/Designers, Lara Neece of Forest and Fin, Nicole Edge of Kleo's Sewing Studio, Matthew Duplessie of Audio Sound Healing, Suzy Hokanson of the Savannah Fibers Guild, and myself will be presenting fashions and art to the sounds of local musicians in beautiful vignettes of furniture at West Elm, 214 Drayton Street, Savannah, GA 31401. The Food Tasting is presented by local farm to table, organic, and healthy choice restaurants in the Savannah area. Following the Fashion Walk, there will be yoga, meditation, and sound participation sessions.  So…wear your yoga attire!  The event is scheduled from 6:00-8:30 PM Tuesday, November 14th.  Tickets are $20 for the show and $25 for the yoga, meditation, and sound experience.
Sometimes a Solo Journey Walk About is just what the body, mind, and spirit need in order to balance, center, study and produce.  Expand Your Creative Initiative through three affordable residencies offered in three beautiful locations.  Your individual yoga and art curriculum will be addressed according to your level of involvement with yoga and art and your direct desires and needs from this program. To answer questions about your residency stay and to create your program, email clmale@yahoo.com.                   Don't want to go solo?  Bring a friend.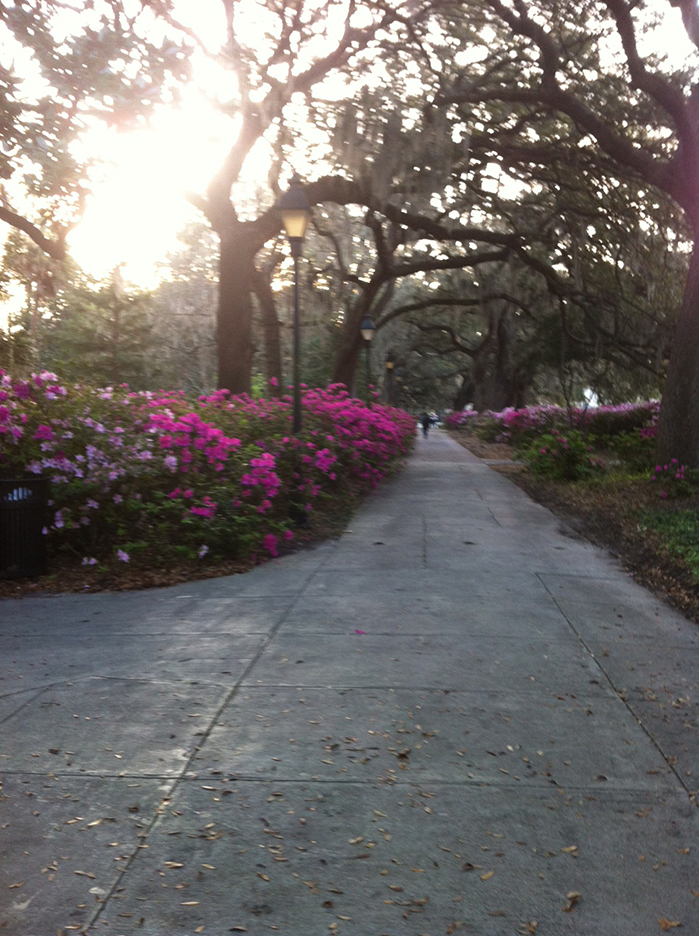 Lowcountry Residency
Okatie SC is located smack in the middle of Savannah, GA, Beaufort, SC, and Hilton Head Island, SC.  Savannah is well known for gracing the largest historic district in America with beautiful mansions, twenty four squares and Forsyth Park. It is also well known for its Music Scene!  Hilton Head has beautiful beaches and over sixty miles of bike trails.  Beaufort is considered the water city with boat tours and kayak tours showcasing the history, heritage and natural beauty of the coastal Lowcountry  This residency is offered for eleven Spring Time in the Lowcountry nights, from May 15 through May 26th. The cost for your room, kitchen facilities/outdoor grill for cooking, one alternating art/yoga class a day, and studio space for $1200.
Alternate your art / yoga classes  relaxing, hiking, biking, kayaking, touring historic
Savannah, Beaufort, Lady's Island, Fripp and Hilton Head, Reinforce your art /yoga
learning experiences plein air or in the studio.
Need new direction? Or time/space to contemplate/initiate?
Contact clmale@yahoo for details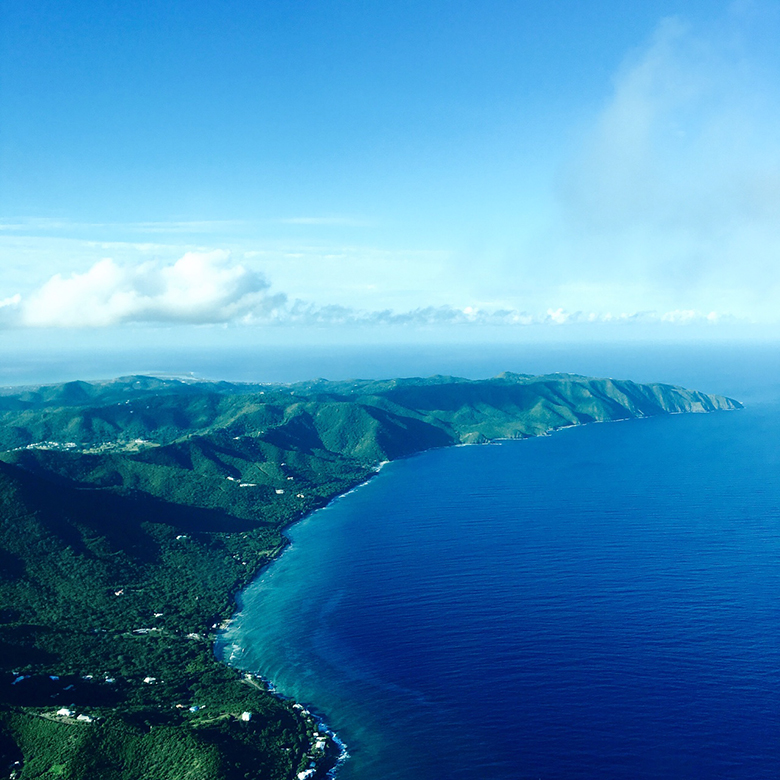 St.Croix, USVI Residency
Take a one month residency in the Caribbean, August, 2017.
Besides the daily art/yoga classes, you will be working on a labyrinth designed as the center of a 'place of peace' garden. St. Croix is known for it's world class scuba diving. (http://divexp.com/st-croix-diving/wall-dives/).  You will find plenty to keep you inspired when not working on your art and yoga! Cost $1600 which includes room, kitchen facilities/grill for cooking, and one yoga/art class each day.
Traveler's Rest, SC is a beautiful little town fifteen minutes outside of Greenville.  It is known for the Swamp Rabbit Rails to Trails biking/hiking path.  You will be staying in a beautiful log cabin near the top of Altamont Road which crosses from Traveler's Rest to Paris Mountain State Park. Bikers conquer this little hill every day!  Paris Mountain State Park is a 1,540-acre park that include hiking, biking, swimming and picnicking. The 13-acre Lake Placid offers swimming and fishing. October 1st through October 14 will offer a spectacular view of fall on the East Coast!  Cost $1400, including room, kitchen facilities for cooking, and one yoga/art class a day.
E -Mail me at clmale@yahoo.com for specific information and pictures regarding the accommodations at each residency.