"Travel Light.  Live Light.




Spread the Light.




Be the Light."


by Yogi Bhajan
________________________________
Sometimes a Solo Journey Walk About is just what the body, mind, and spirit need in order to balance, center, study and produce.  Expand Your Creative Initiative through three affordable opportunities offered in three beautiful locations.  The Savannah Residency offers individual yoga and art curriculum that will be addressed according to your level of involvement with yoga and art and your direct desires and needs from this program. To answer questions about your stay and to create your program, email clmale@yahoo.com.
Need new direction? Or time/space to contemplate/initiate?  Don't want to go solo?  Bring a friend.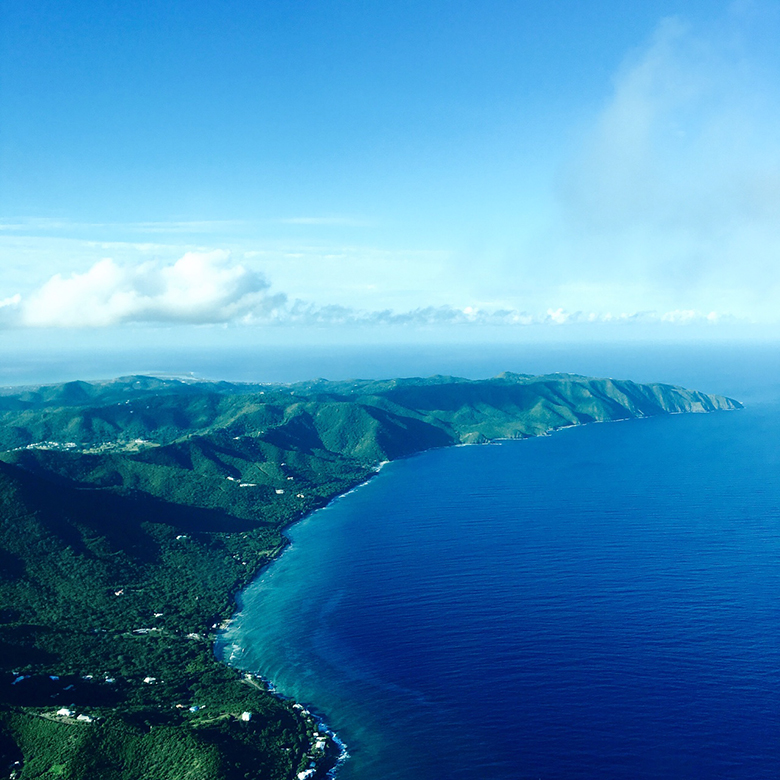 ~ Kundalini Yoga and Art Workshop at The Courtyard, Christiansted, St. Croix, USVI

~ Thur./Fri./Sat./Sun., Feb. 27,28,29 & March 1, 2020 ~ The Courtyard, 54 King Street, Christiansted, STX
~ $175 four night per person
~  Three days of yoga and art ~ Friday evening 7:00- 9:30 ~ yoga and meditation; Saturday and Sunday mornings @ 8:30 -11:30 ~ yoga, art, and meditation – $160 / 71/2 hours (discounts for Virgin Island residents, please contact clmale@yahoo.com. Bring drawing/color pencils and drawing/sketching paper.  You may also bring watercolor if you are so inclined.
The 2020 STX Creativity Workshop will focus on synthesis of creativity energy through self-contemplation of the mind's workings, further investigation of meditation and stabilizing energetic practices. We will explore more tools to make a genuine perspective shift in order to be of service to Self and others.
This workshop will: 1. Open your body for consciousness work with pranayama  2. Work with the impersonal and functional minds through specific kriyas  3. Permeate the mind in an energetic act that changes the brain, stimulates hormone balance and engages you in a conversation with the vastness of the infinite mind through mantra   4. Take you from your daily mind to your higher self to your conscious creative mind through meditation  5. Follow your thought pattern through drawing and color work, a grounding and synthesizing creative yantra activity.
"I am an artist, you are an artist.  The difference in our artistry is consciousness"
CMale, From Thesis work: Art as a Means of Raising Consciousness, 1983
Besides the KY/art classes, you may choose to hike Goat Hill and Sugar Loaf crossing over to Jack's and Isaic's Bay for a swim.  We will also explore Sandy Point on Sunday after class.  When I arrive on STX, I will be offering a free class to anyone signed up for the workshop.
Contact clmale@yahoo for details
~ Long Time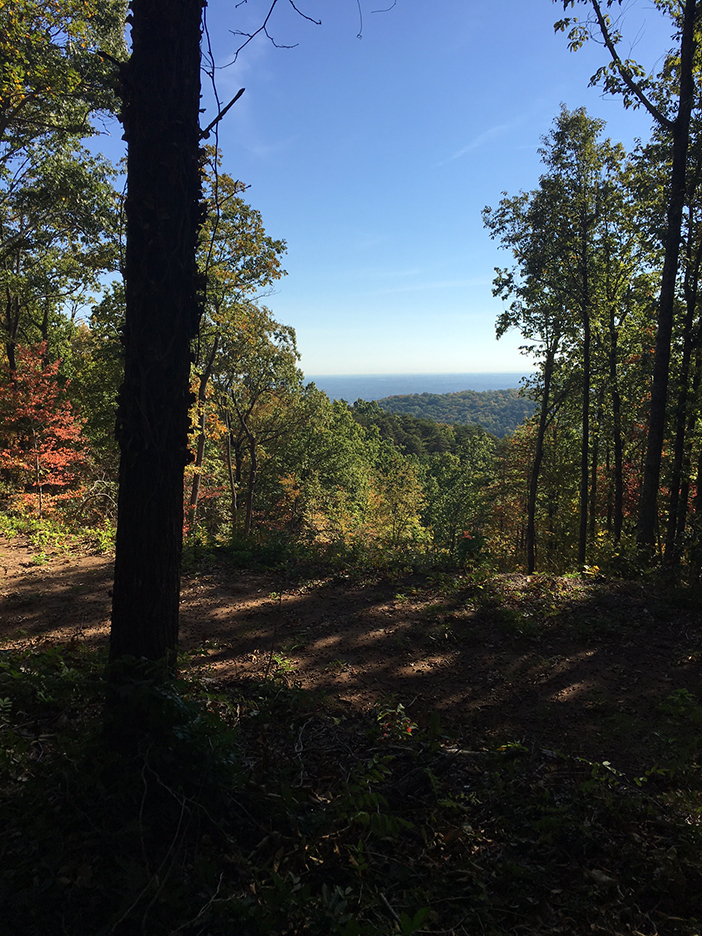 Sun Yoga and Wellness Studio / Fairview, NC (near Ashville)
Saturday, January 25 from 1:00 -3:00 PM
First, in this workshop, we will explore the concept of creativity.  We will then take a written Creativity Self Investigation to explore what blocks, restricts, HIDES us from our Light, Qi, Ashe ~ our Creativity.  Through pranayam and meditation we will be working with our lower chakra triangle, our finite mind, our subconscious.  Then we will focus on what allows it to flow, to grow, to project ~ to make us abounding!  Abundance! We will use drawing and kriya to open to our infinite mind.
Your attitude and concept of what it is to SPEND reflects your attitude and concept of abudance.  You do not 'spend' time, energy and money when you develop your creativity.  You 'invest' time, energy, and money to develop an attitude of abundance.  When you can see in yourself limitless creativity and creative energy, you can offer yourself sustainability and abundance. Come and Connect!  Lock it in!
Cost is $45.  Bring with you: color pencils, and drawing paper or watercolor and watercolor paper, pencil, sharpener, eraser.  Looking forward to this adventure with you!  The more yogis and artists, the more synergy.  Experience in neither is necessary.
Savannah folks, I have space for three to sleep over in Traveler's Rest if you would like to ride up with me, free housing.  I will leave on Thursday for a hike or bike or sit by the fire and sip, leaving early Saturday morning to make Long Time Sun for the workshop.  Coming back to Savannah on Sunday morning.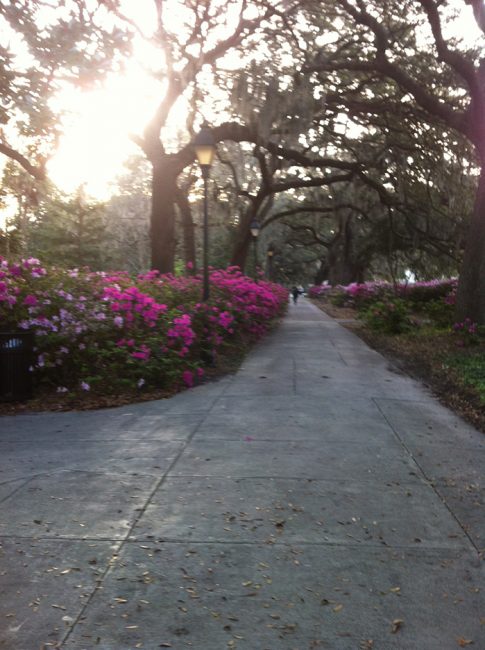 Lowcountry Residency ~ Savannah, GA

I am hosting a YOGA residency in the Thomas Street Car/Starland Art's district, Savannah, GA.  This 1875 home has been remodeled to support YOUR yoga lifestyle.  There is a vegetarian kitchen (menu option below), yoga/meditation room, studio with easel for your use, and two lovely bedrooms, each with their own bathroom. The home is located walking distance to great restaurants, library, SCAD classrooms, and of course an artsy shopping/gallery area.  Savannah is well known for gracing the largest historic district in America with beautiful mansions,twenty four squares and Forsyth Park.  It is also known for its Music Scene!
Early spring features the Savannah Stop Over Festival, spring is ushered in with the Savannah Music Festival, and the month of September has various musical venues outside on the lawn of beautiful Forsyth Park. If you are interested in yoga classes or art classes, please schedule them at your convenience when you reserve your room.
Contact me at clmale@yahoo.com for booking or view with Air BnB under Shakti Pad, Savannah.
Accentuate your art / yoga experience relaxing, hiking, biking, kayaking, touring historic Savannah, Hilton Head, Tybee Island, Beaufort, Lady's Island, Fripp and Hilton Head,
Reinforce your art /yoga learning experiences plein air or in the studio.
Contact me at clmale@yahoo.com for booking or
for specific information, additional images or
regarding the accommodations / logistics.